It's OK Once You're In - Simplifying Complications
Is the fear of complications driving you from contact lens practice? Are you lying awake worrying about that patient with an odd looking red eye? Was it MK? Did I ask them if they got tap water in their case?
Complications are a routine part of contact lens practice rather than an anomaly and no matter how experienced you are and how well you fit CLs, practitioners must be prepared to meet complications on a regular basis.
You need to be prepared and not cavalier about complications but too strong a desire to avoid them can fuel a conservative approach to contact lens practice where practitioners are reluctant to use any lenses beyond a very small number that they can deal with easily. This can lead to some patients being told they "can't wear contact lenses" when in all that is required is basic management of complications.
In this straight talking presentation, Ian Cameron a jobbing CL specialist will guide you through the successful management of some common complications and give you confidence to manage a wider range of conditions with greater success in your day to day practice.
Ian Cameron BSc.(Hons) MCOptom
Educated in Edinburgh, Ian Cameron graduated from UMIST with a first class honours degree in Optometry before he went on to undertake his pre-reg year at the Manchester Royal Eye Hospital. After qualifying, he worked for Eurolens Research, the Royal Eye Hospital and taught undergraduate refraction at the University of Manchester before returning to Edinburgh to work in private practice in a specialist contact lens practice which amongst other things is responsible for the hospital contact lens fitting service in Edinburgh and Lothians. With diplomas in Contact Lens Practice and Independent Therapeutic Prescribing, Ian lectures widely on all aspects of optometry from retinal pathology to contact lens materials and continues to be active in optometric research.
CET Points: 1
CETpoints.com credits: 1
Expiry Date: 31/12/2020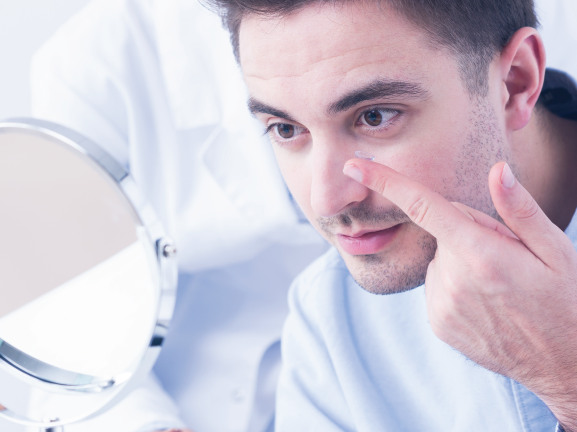 Downloads
Also accepted by