MultiColor Imaging and Interpretation of Posterior Segment Disorders
Modern technology is becoming more common place within the community Optometric practice. This lecture will explain the science behind MultiColor imaging, its benefits in viewing the fundus in the presence of media opacities and the additional information that can be obtained by the use of single colour light channels focused on different layers within the retina and choroid. The versatility of image manipulation facilities will demonstrate the value of this emerging new method of imaging in the detection of the development and progression of posterior segment vascular and neurological disorders. MultiColor images will be discussed and compared against fundus photography and OCT scans.
This lecture is in two parts.
PART 1
MultiColor Imaging. Christopher Mody discusses the science behind MultiColor imaging and how it can be used in practice to detect, differentially diagnose and monitor vascular and neuro-retinal conditions.
PART 2
Patient Examination and Image Interpretation: Christopher Mody demonstrates how to capture macular centred and disc centred images as well as capturing fundal images and OCT scans simultaneously. He will also discuss how to use the system software to analyse and interpret the images captured.
CET Points: 1
CETpoints.com credits: 1
Expiry Date: 31/12/2020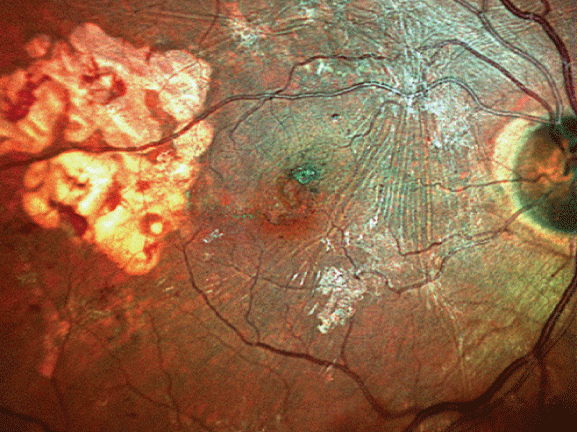 Downloads
Also accepted by